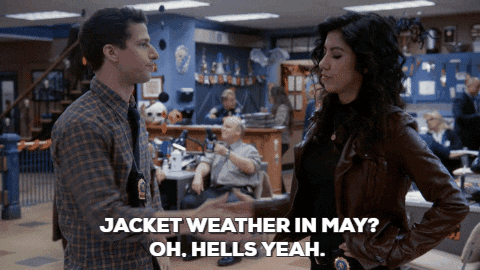 Well, Hi there, ATX. According to people with radars, there is only a 30% chance of rain, with a high of 69.
According to ATX Weather, there's a 99% chance of rain at some point, it may or may not reach or exceed 69 degrees, BUT the sun will come out for a bit, and a gorgeous, temperate day will be had by all. And then, you know, more rain.
Happy Humpday, Austin 🙂
To see the full forecast for Austin weather, check out Austin NBC affiliate station KXAN-TV.