On Thursday, May 12th, longtime Austinite Michael Humphreys needed a ride. He tried Uber, then Lyft, as it slowly dawned on him: That's right. They're gone, and everyone in Austin is basically doing this of late…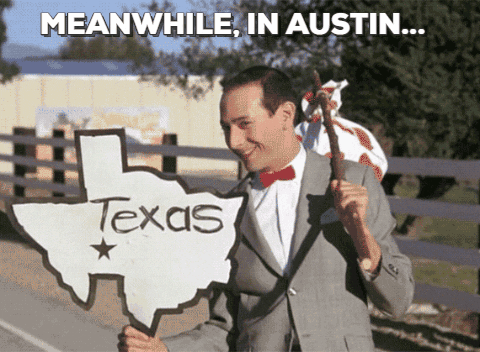 So, like most highly annoyed people of our day and age, Michael turned his attention immediately to Facebook. Not to vent, but to find a solution. More specifically, to find a ride.
Unless you've been living in a yurt or anesthetized for the past month, you already know that on Monday May 9th Uber and Lyft "paused" ridesharing operations in Austin, Texas, when voters rejected Proposition 1, a bill now infamous for waiving fingerprinting requirements for professional drivers in Travis County. Licking their eight-million-dollar wounds, Uber and Lyft were "forced" to suspend operations in the city limits. Just how forced they were remains a matter of opinion, usually determined by where one stood on Prop. 1.
Michael's pulse rose as he read scathing reviews of other ridesharing companies, such as the pricey 'GetMe' app. He began recalling extortionate fares, like the 2-mile Uber ride home on NYE for $182 – an epic 2-mile journey, from Rainey Street to his home on the Eastside.
A horse-drawn carriage is only $165 an hour, to put it into perspective.
A plan began to form…
Mr. Humphreys asked himself: What about the 10,000 workers who had just lost their jobs, the 500,000 riders who faced missing work, school, or finding themselves stranded or inebriated with limited taxi services to rely on? What were they going to do without one another?
Michael remembered that waaay back in the day (by which he means the 80's & 90's) we didn't need applications, we had connections. Hell, he thought, Facebook "connects the world", right? Great. At least that part's taken care of.
Next, he did what any self-respecting Austinite would do: He got online and Googled 'Revolution', found the homepage picture of many fists defiantly raised high, and launched a Facebook page that slaps for-profit ridesharing right in the central coin-purse.
Via the Facebook Group, any public Member – once approved by the Administrator, Mr. Humphreys, can post on AUSTIN UNDERGROUND RIDESHARE COMMUNITY to barter, tip, or donate for a ride. Drivers can post their availability, and riders can make contact directly via private messages, or simply post when the need arises. AURC is a person-to-person Group, relying heavily on Members' maturity and good-judgement. Check out the FAQ page for some no-frills guidance and a good chuckle.
Oh and, get this, it's a 'Support Group' for people who were, in Mr. Humphreys' words, "abandoned by the city AND by the corporations."
Did we mention the Page took off within hours of being launched?
In three days, 2,645 Members joined, and that number is steadily climbing. Active drivers post their previous driver-ratings from Uber or Lyft, and there has been an outpouring of gratitude from users on both sides of the equation.
The message Michael put forth was clear: Let those a$$hats duke it out, we can take care of ourselves.
He mused, "Why do we need a middleman? It's really 'people who need rides' and 'people who need jobs' that will be losing touch with one another. Once we start to make our own connections again, where do Uber or Lyft even fit into the equation anymore? We can take care of each other!"
One AURC 'Support Group' member who had driven for Uber told the Administrator, "I have 2 kids and a wife. I didn't know what I was going to do, how I was going to pay my rent…Thank you for doing this." An elderly woman posted pics of her Buick, and times she's available to drive. Several people are planning out trips to the airport in advance. Of their own volition, Members began removing posts after making connections.
The AURC page may sound a little Wild Westy (because it is), but the fact is that it works.
Mr. Humphreys, a local and seasoned Real Estate Agent, thinks the snowball effect of the Group is hilarious. He chuckled, "These companies need US, we don't need them. We don't need the city, state, or corporations telling us what to do. We're not idiots! They taught us how to do it, and they created a monster. Hell, I know how to use my GPS."
Sunday Uber's City Manager, Chris Nakutis, was quoted as saying, "Disappointment does not begin to describe how we feel about shutting down operations in Austin."
Yeah? How about you let the 510k affected locals describe it?
Austin practically invented open mics so that we didn't have to pay cover charges. Two things you don't want to mess with are our money, and our ability to go spend it.
AUSTIN UNDERGROUND RIDESHARE COMMUNITY is available to anyone, and puts power back into people's hands. As Michael Humphreys says, "It's a Rideshare Revolution!"
Sadly, it's also probably not legal, at least as a proper commercial activity. But then again, these are privately arranged swaps for legal services. There's just no telling how safe or reliable — not to mention speedy — these rides are. So, reader beware. Revolutions are always messy.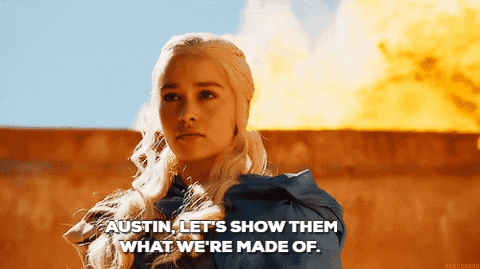 What say you? Please leave your comments below and feel free to share your experiences with AUSTIN UNDERGROUND RIDESHARE COMMUNITY.